Introducing Focus Cup Partner Safety Devices
Introducing Focus Cup Partner Safety Devices
Safety Devices designed and manufactured the roll cages fitted to The Focus Cup Race Cars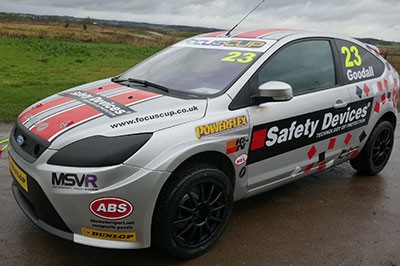 Right at the very beginning of plans, Focus Cup Ltd contacted Safety Devices and supplied them with a 3 Door Ford Focus for the development of an all new roll cage suitable for the new race championship.
Safety Devices has been building the best in roll over protection for four decades. In 1964 former saloon car racer and founding member of the BRSCC East Anglian centre, John Aley, and his 'right hand man', Brian Wilkinson, designed Europe's first roll bar for John Aley after a serious roll over incident. They named the roll bar an 'Aley Bar'.
Aley Bars became Safety Devices in 1972 around the time the FIA decided to make roll cages mandatory and the homologated cage was born
The Design, R&D, Sales & Marketing teams are based in our UK Headquarters in Mildenhall. Manufacturing operations are based in continental Europe. They believe in employing the best personnel and employ some of the finest engineers in the industry.
To read more about safety Devices or find a dealer visit:
http://www.safetydevices.com/