Get on Track
Come and try one of our Focus Cup racecars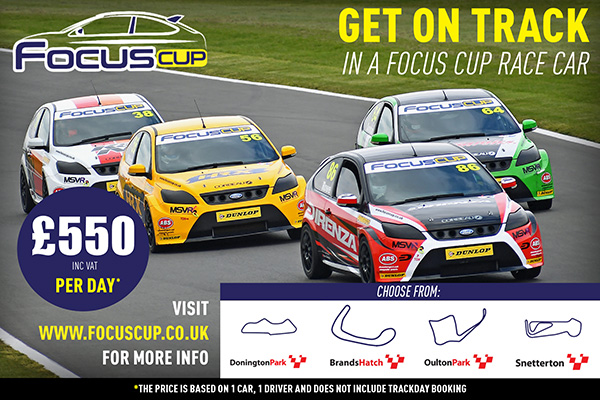 Do you fancy yourself as a racing driver and don't know where to start?
Would you like to get some winter practice in?
Are you already missing being at the track now your season has finished?
Would you just like to give one of our cars a try to see if they are as good as everyone says?
We can bring a car to Brands Hatch, Snetterton, Oulton Park or Donington Park for £500 inc vat. This includes car hire, transport of the car, mechanic, fuel and used tyres. For two or more people sharing a car they would need to be of similar size so that the seat didn't need moving between drives. There would also be an additional charge of £200 per driver to cover the additional fuel and wear & tear of the car. It does not include the trackday booking which you would need to book yourself and send us a copy of the booking prior to the day. It would be advisable to also book a garage at this time of year.
Look for available dates and check prices here
We will be arranging taster days for drivers to try our cars but if you are really desperate to get behind the wheel we can arrange a private test day with you.
Please check we can accommodate your date before booking.
To book contact simon@focuscup.co.uk
More information on the championship