Britcar Trophy Endurance
Focus Cup cars available for Britcar rounds at Donington and Snetterton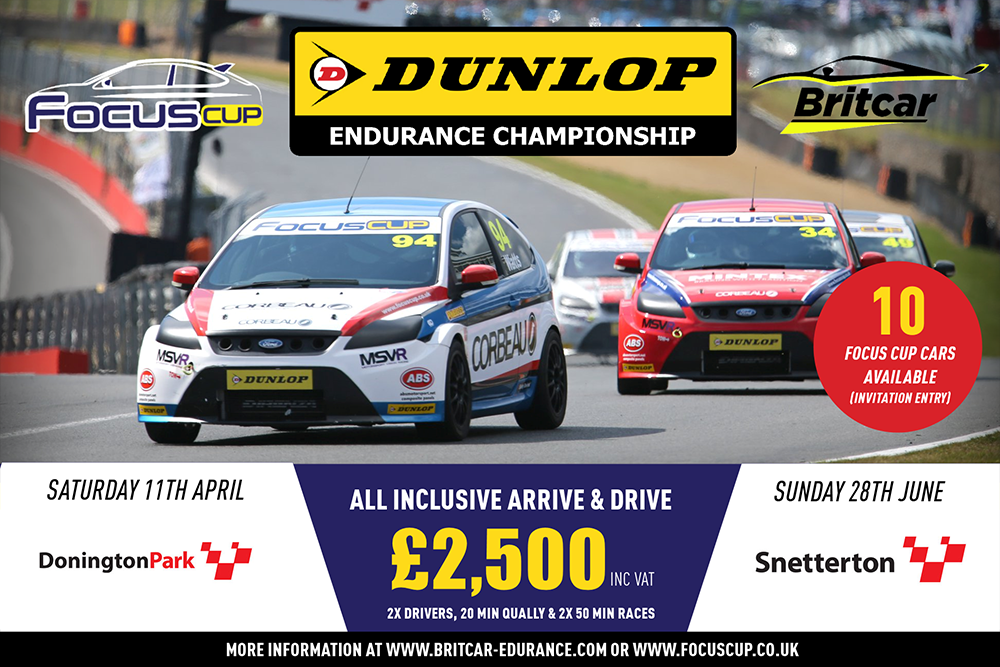 Focus Cup Ltd is making available 10 cars for entry in to two rounds of the all new for 2020 Britcar Trophy Endurance class. The cars will be supplied as an "arrive and drive" package for £2,500 inc VAT each.
20 min Qually.
2x 50 min races.
Two drivers can share a car for these endurance races, or you can do it alone with a mandatory pit stop. Focus Cup cars entered will not be awarded points towards The Focus Cup Championship or the Britcar Trophy Championship but will have their own podium and could also receive trophies for their relevant class.
Price includes, car hire, entry fee, transport, fuel, good used tyres, mechanic and support. If you would like to put your names down for either or both the events email me simon@focuscup.co.uk
10 car limit so let me know ASAP £500 deposit.