Introducing Focus Cup partner Team Dynamics
Introducing Focus Cup partner Team Dynamics
Manufacturers and suppliers of alloy wheels for road and track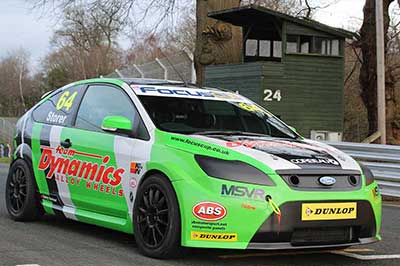 Rimstock/Team Dynamics was established in a small garage in the Midlands by Steve Neal. Today the company is one of the most successful alloy wheel manufacturers in the world. In 1992 Team Dynamics joined the BTCC and their success over the last 26 years speaks for itself.
The wheels chosen for The Focus Cup are the Team Dynamics Pro Race 1.2 – 17 x 8.00 e20 5x108 63.4 in gloss black. The 12-spoke ultra-lightweight motorsport design was developed for motor racing, Pro-Race 1.2 is a proven winner with top teams and drivers in major international championships. Meticulously designed and manufactured to minimise weight, yet extremely strong to withstand the harsh environment of the race track.
The Team Dynamics wheels will then be fitted with Dunlop Direzza 03G 225-45-17 tyres to produce a winning combination.